Beyers Koffie is a well-established name within the Belgian coffee industry. We combine passion with craftsmanship to take your coffee further.
Since 1880, Beyers Koffie has been importing and roasting green coffee, turning it into the most exquisite blends. You can choose from our large variety of coffee types, flavours and packaging. Every coffee lover will find what they are looking for - and more.
We are continuously pushing what's possible and have decided to produce all our coffees CO2-neutral. We want to set an example. And reduce our footprint by providing you with more sustainable and responsible coffees.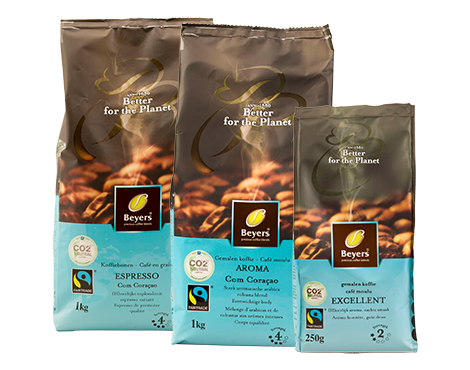 Beyers Koffie is Fairtrade coffee
Since 1991 we have proven time and again that we take coffee further. Beyers Koffie was the first to become a member of Max Havelaar Belgium, a Fairtrade label we still wear proudly.
Your clients increasingly want to be surrounded by Fairtrade products. That is why we keep expanding our retail and out of home range of sustainable coffees.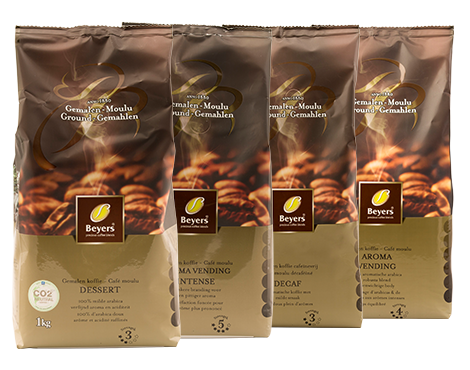 Perfecting coffee for the out-of-home market
The coffee requirements for the out-of-home market are quite different. That's why Beyers Koffie has created a range specifically aimed at this segment.
From a delicious espresso coffee to a high yielding vending machine coffee with a great taste. We make the coffee that fits your needs.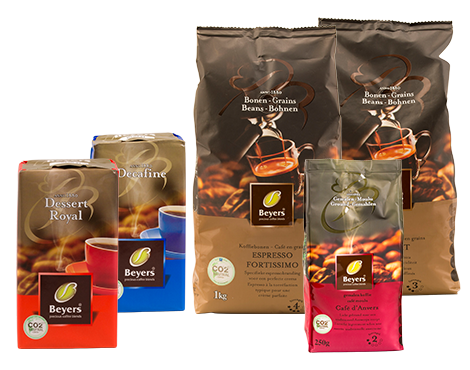 Beyers Koffie is an expert in retail
To celebrate Antwerp as European Capital of Culture, Beyers Koffie launched Café d'Anvers in 1993 - an aromatic coffee blend based on an authentic recipe from 1903. The launch was such a success that the coffee is still available at retailers all over Antwerp.
Besides Café d'Anvers, Beyers Koffie offers a wide range of ground and bean coffees to retailers. These blends and beans are carefully selected to deliver consistent quality.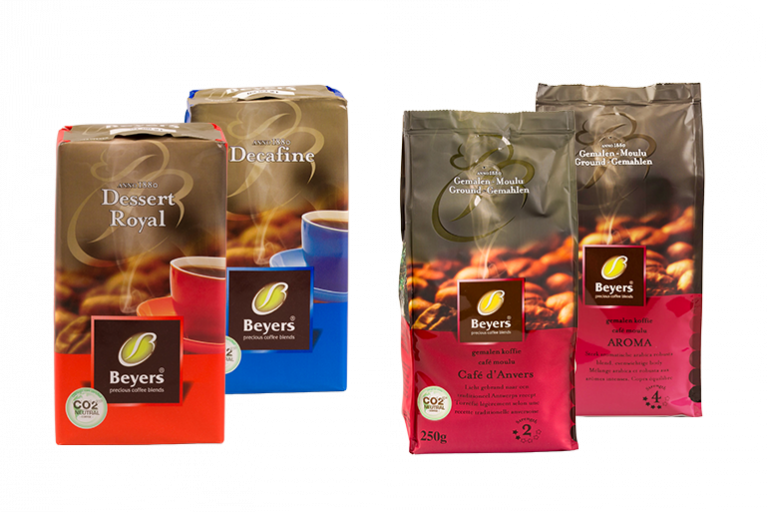 250 grams of ground coffee
Dessert, Decaf, Café d'Anvers, Fairtrade Excellent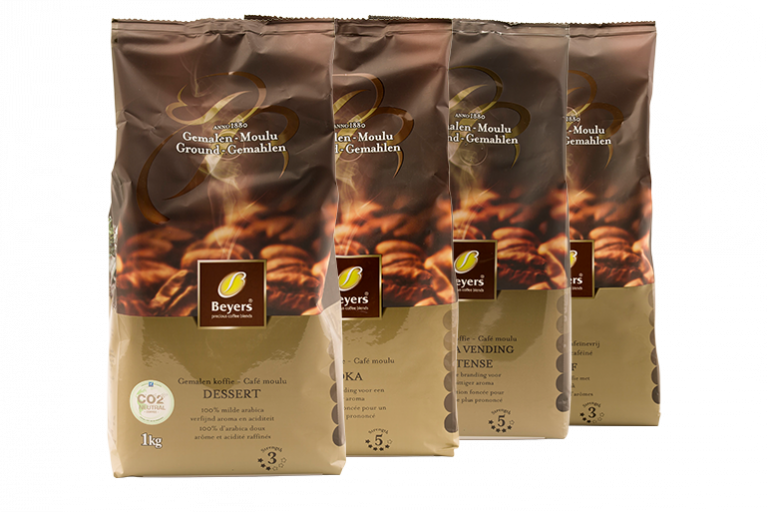 1 kilogram ground coffee
Dessert, Moka, Fairtrade Aroma
1 kilogram coffee beans
Dessert, Mokka, Decaf
Espresso Di Napoli, Espresso Fortissimo, Fairtrade Espresso